Top LinkedIn hashtags 2021 and how to use them

LinkedIn hashtags are a useful tool for categorizing LinkedIn content and searching for it.
In this free guide, you will find comprehensive information on how to publish and search hashtags. You will get to know their main benefits and a few smart tips on optimizing them. Plus, you will find the list of the most popular LinkedIn hashtags for the years 2020 and 2021.
What do the experts say about this: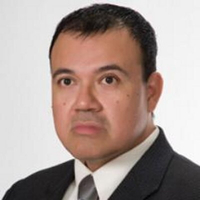 Ignacio Martínez
Coach, Digital Marketing Strategies, Community Manager
In my experience, adding hashtags to a post not only helps achieving a greater reach but also helps being more social on media.
Read more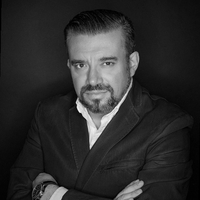 Guillermo Perezbolde
Managing Director
Regardless of whether it is a big corporation or a microbusiness, it is very important to select the right category to describe the business. This tiny configuration detail can be the difference of the audience finding us or not, but it can also facilitate the approval of campaigns since by creating ads that match the page or profile category, approval is easier and more effective.
Read more
What does a hashtag do
A hashtag is a word or a multi-word combination preceded by an octothorpe — that is, the # sign. People use them to self-describe and categorize their posts. They are tappable: once you click on a hashtag, the system will redirect you to the page to select the content that contains the same mark.
LinkedIn introduced hashtags in 2016 but only in mobile format. The following year, they became available on the desktop too. Yet back then, very few people realized the potential of hashtags. So in a year, the LinkedIn administration disabled the opportunity to share content without hashtags, and the audience had to adopt this instrument.
What is the significance of hashtag
LinkedIn hashtags enable users to understand at a glance what the post is about. Plus, they enhance the visibility of the content:
You add them to your posts.
It becomes easier for other LinkedIn members to find your articles.
Your content becomes popular, and the system marks it as trending.
LinkedIn sends notifications both to you and users who are interested in this hashtag.
This instrument serves as an efficient free promotion tool for both private and business accounts.
Should you use hashtags on LinkedIn
If you want your LinkedIn content to be more visible and discoverable — then, yes. When you add popular hashtag topics, more people will come across your content because it will be displayed in their search results. But there will be hundreds of other posts on the same topic. There is no guarantee that your potential readers would prefer your content over that of other LinkedIn users.
If you use your company hashtag or your name, it will be good for your corporate or personal branding. But if, for instance, your last name is Whitlock and you add an octothorp to it, it will hardly enter the list of the most popular LinkedIn hashtags. So it might be reasonable to add a custom hashtag to your post and several popular ones.
Explore niche hashtags that are relevant to your business. As we will see below in this article, over 68 million LinkedIn users are interested in #india. But what to do if your business has nothing in common with this country? Should you misguide your readers to attract their attention? Definitely, not. Try to search for your niche or company-related topics. Only a few hundred people might be interested in them — but this will be your target audience, potential clients, partners, and contractors.
Analyze your most successful posts from the past. Which LinkedIn hashtags did you use to attract people's attention to them? Maybe, you can rely on them once again to promote your other posts.
How to search hashtags on LinkedIn
To search content on the topics you are interested in, you should insert LinkedIn hashtags in the search bar. The system will show you all the articles that were marked as belonging to that subject. Plus, LinkedIn will offer you suggestions on other related topics.
On the page of the hashtag, there will be the Follow button. Click it if you want to track all the content marked as belonging to this topic.
How to create a hashtag
To create a LinkedIn hashtag, do the following:
Push the button to share an idea, article, video or photo.
Add your content.
Add the hashtags.
The procedure is genuinely simple.
How to add hashtags to your LinkedIn articles
To add hashtags to your LinkedIn article, follow these steps:
Click the Write an Article button on your homepage. It is located under the status update field.
As soon as your draft text is ready, press the Publish button at the top right corner. A pop-up window will open.
The system will suggest that you briefly describe your article and add hashtags to it.
Once your text goes live, the hashtags will appear as commentary above it. Once you share the hashtags with your LinkedIn audience, you will not be able to delete or edit them.
However, you can edit the hashtags added to the headline and summary of your public profile. These function as non-tagged keywords so far.
To automate the creation of your LinkedIn content, you might want to use Posptoplan. This service enables you to plan your posts, set time when they go live, preview the posts, save hashtags, add hashtags to the post text and use many other functions. Postoplan will help you to expand your audience and improve your networking connections with minimum effort.
How to manage the hashtags you follow
To manage your LinkedIn hashtags, proceed to your homepage. Close to the left lower corner, there will be a section with the hashtags that you follow. Plus, a Groups button and a tab enable you to track your recent activity and searches.
By default, LinkedIn displays up to 3 results when you check the hashtags in the Followed or Groups sections — but you can opt to Show More. For each item, you will see the number of followers. From here, you can either proceed to the content marked with a particular hashtag or unsubscribe from the hashtags that are not relevant to you anymore.
To explore more LinkedIn hashtags that are related to your interests, push the Discover More link.
Popular LinkedIn tags in 2021
Last year, the list of the most used LinkedIn hashtags looked like this:
1. #india
2. #innovation
3. #management
4. #humanresources
5. #digitalmarketing
6. #technology
7. #creativity
8. #future
9. #futurism
10.#entrepreneurship
Hashtags from the IT-sphere failed to make it into the top 10, but many in the top 30: #softwareengineering, #programming, #cloudcomputing, #artificialintelligence.
Surprisingly enough, the hashtags connected with remote work were popular only in the "Less than 1 million followers category": #workingathome, #freelance, #remotework.
Another group of frequent hashtags was performance-related: #motivation, #productivity, #gettingthingsdone, #mindfullness.
Trending hashtags 2021
Now, the list of top 10 LinkedIn hashtags looks precisely the same as a year ago. But if we look down the list, we will notice certain changes. The #markets hashtag, which was not top 30 last year, finished 11th; #startups, which occupied this position prior, dropped to 13th. #leanstartups, which did not belong to the category of the frequent hashtag, is 17th.
Among all the "social" hashtags, only #socialenterpreneurship was popular last year. Now, #socialmedia and #socialentepreneurs occupy high positions. LinkedIn users show more interest in #venturecapital, #sustainability, and #alternativeenergy. #healthcare, #education, #branding, and #advertisingandmarketing are in the limelight as well.
Tips for optimizing hashtags on LinkedIn
Below, please find a few smart tips regarding the functionality and the unwritten etiquette of the platform:
To increase the visibility of your post, you should add 5 LinkedIn hashtags to it. If you add less, you will not be using the opportunities of the platform to the max. If you add more, the system might consider it spam.
To make the most of this tool, you need to make sure that your posts are public and anyone can see them. You can configure whether you want to share your content with anyone or just with your closest acquaintances in your profile settings.
LinkedIn members rarely use acronyms for hashtags. Instead of writing #ai, they would prefer #artificialintelligence. It would be ok to resort to title casing too. Attention: if you write #artificial #intelligence, these will be two separate topics. In TikTok, for instance, you use the #ICYMI acronym, which stands for "In case you missed it". But on LinkedIn, people will hardly understand what you mean.
If you share graphic or multimedia content, accompany it with at least one sentence of text. Photos and videos without text look a bit spammy. If you write just one phrase, other users will get to know why you find this content necessary.
LinkedIn allows cross-posting with Twitter. You can activate this option in your profile settings. After that, your posts will be displayed on Twitter with all their hashtags.
Additional tips for LinkedIn
It might be reasonable to share three more smart tips about LinkedIn. They are slightly different from the topic of this article but are closely connected with it.
How to add promotion on LinkedIn
After you got a promotion, you should do the following:
Press the Me icon at the top right corner.




Select the View Profile option from the dropdown menu.




Click on the pencil icon close to the name of the job where you were promoted. Otherwise, you might push the + icon to add a new position.




Edit your information in the pop-up window.




Press the Save button.
This is for the desktop version. There is no Me button in the mobile app, so you push right on the View Profile button. Then, follow the same instruction.
How to change interests on LinkedIn
Proceed to the Interest section of your profile. To delete an interest, unfollow its group or page. To add interest, find it in the search box, proceed to their page and press the Follow button. After that, the interest will be added to the list in your profile.
How to tag someone on LinkedIn
Tagging people on LinkedIn is very similar to doing the same on Twitter, Facebook, Instagram and other social media. In your post or comment, you insert the @ symbol and start typing the person who you want to tag. There should be no space between the @ and the first letter of the person's name. LinkedIn will offer you a list of people whose names start with the letters that you type. You can tag not only those users with whom you have established connections but anyone else too. Later on, you will be able to delete or edit your tags.
FAQ
Below, you can find the 5 most frequent questions that people ask about LinkedIn hashtags and the answers to them.
Does LinkedIn use hashtags
Yes. LinkedIn tested hashtags in the mobile format in 2016 and introduced them to the desktop in 2018. Since then, this professional platform's audience has been using hashtags to categorize their content and search for posts they are interested in.
How to use hashtags on LinkedIn
You can add hashtags to your profile, articles and status updates. Once they go live, you will not be able to edit or delete them. The only exception is the hashtags on your profile headline: you can modify them at any moment.
Do hashtags work on LinkedIn
Yes, they are indispensable for categorizing content and making your posts stand out from the rest. You can use them both on desktop and mobile devices. Hootsuite, Digitalmarketer, and other experts agree that hashtags are helpful and efficient.
How to find popular hashtags on LinkedIn
Type the hashtag you are interested in in the search bar. The system will show the most frequent hashtags and the number of their followers. Alternatively, you can do the same in your profile with the hashtags you follow.
Are hashtags case sensitive
LinkedIn hashtags are written in small letters with no punctuation marks. But if your hashtags consist of several words that are typically not connected, feel free to use capital letters. For instance, it would be easier to decipher #DiakanastasisEspirianSantacroce, a combination of three proper names, if you capitalize them.